Again this year, the Poppers coolers are proud to be among the partners of the coolest electronic music festival in the world: Igloofest.
It started off strong this weekend with the presence of Jennifer, Camille, Louis, Kiari and Mathieu Pellerin, five Occupation Double Afrique du Sud candidates, in the VIP Poppers area. Before, during and after the DJ set on Friday, January 17, these headliners from the most popular reality show in Quebec shared photos and videos of the event on their Instagram accounts.
Influencers have taken great care to highlight the Poppers cans, including the new Peach Sour Poppers, in their online publications. It is estimated that more than 750,000 impressions have been made through this initiative.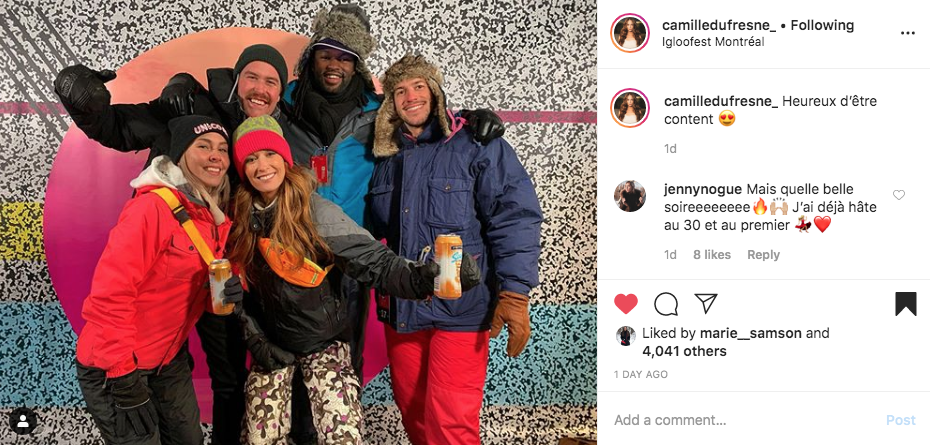 Photobooth Poppers
As part of the Iglooswag contest, an official photobooth in the colors of Poppers is also present on the Igloofest site. The snapshots there are shared online, with the Poppers logo, on Igloofest's official Facebook page. There are already more than 600 participations in this colorful contest.
Igloofest continues until February 8 in the Old Port of Montreal. We bet that we will see other OD candidates holding cans of Poppers with their mittens!